Small Plus White Matt Laminated Paper Bags - Portrait - 20 x 25 x 10 cm (8 x 10 x 4 inch )
Pricing Option
1 pack= 50 Pieces
Price per Pieces
Price per Pack
Order Online 24/7
1 to 4 Packs
50 to 200 Pieces
0.87
£43.53

*

5 to 10 Packs
250 to 500 Pieces
0.84
£42.15

*

Over 10 Packs
Over 500 Pieces
0.78
£39.23

*
More Sizes of White Paper Bags in Gloss Lamination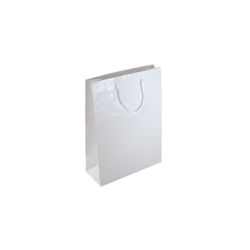 Extra Small Tiny White
Paper Bag Gloss
Type No: 62
Code: PWH81XSG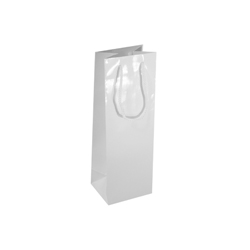 Wine Bottle Bag White
Wine Bottle Bag Gloss
Type No: 20
Code: PWH81WB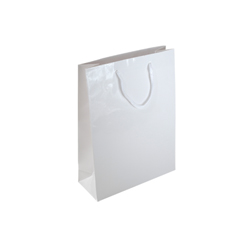 Small White
Paper Gift Bag Gloss
Type No: 1
Code: PWH81SG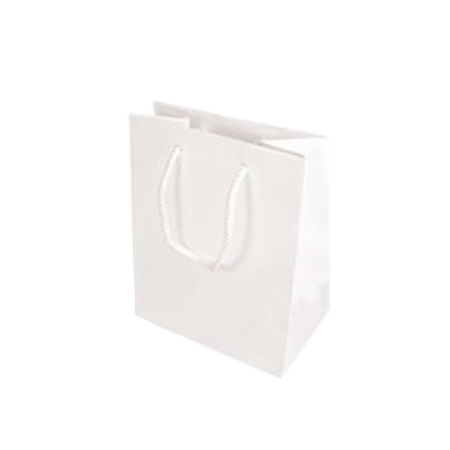 Small White
Paper Bag Gloss
Type No: MP63
Code: PB695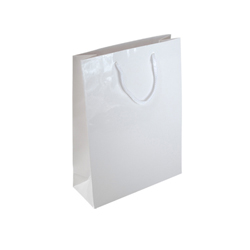 Small Plus White
Paper Bags Gloss
Type No: 122
Code: PWH81SPG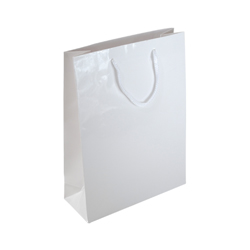 Medium White
Paper Bag Gloss
Type No: 8
Code: PWH81MG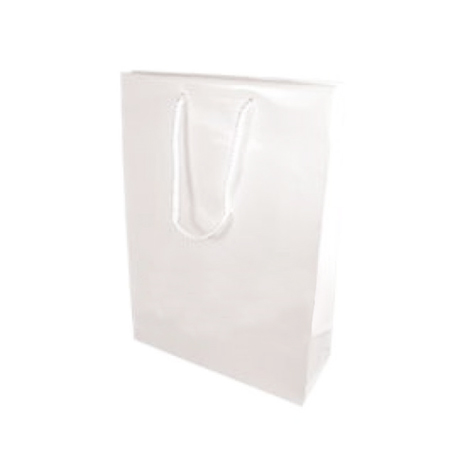 Medium White
Paper Bags Gloss
Type No: MP64
Code: PB697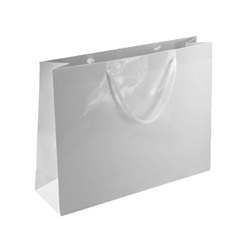 Medium Plus White
Paper Bags Gloss
Type No: 124
Code: PWH81XMG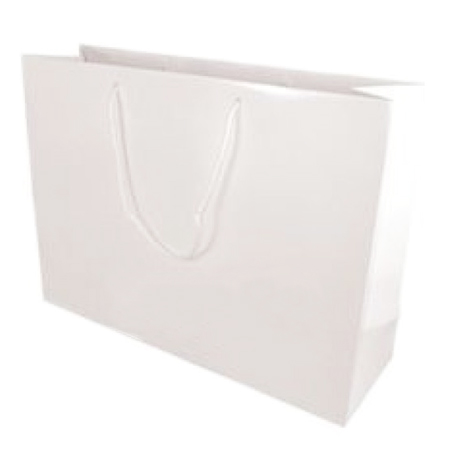 Large White
Paper Bag Gloss
Type No: MP65
Code: PB699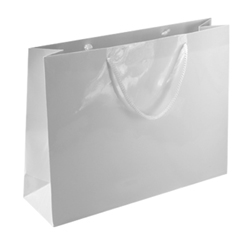 Large White
Paper Bag Gloss
Type No: 18
Code: PWH81LG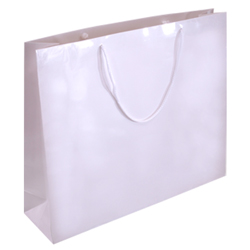 Extra Large Giant White
Paper Bag Gloss
Type No: 36
Code: PWH81XG
More Sizes of White Paper Bags in Matt Lamination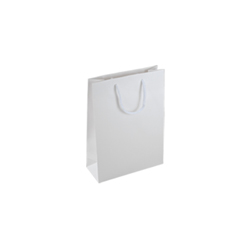 Extra Small Tiny White
Paper Bag Matt
Type No: 78
Code: PWH81XSM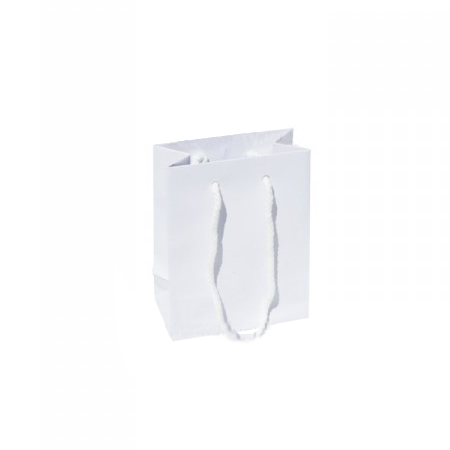 Ex Small White
Paper Bag Matt
Type No: MP47
Code: PB2133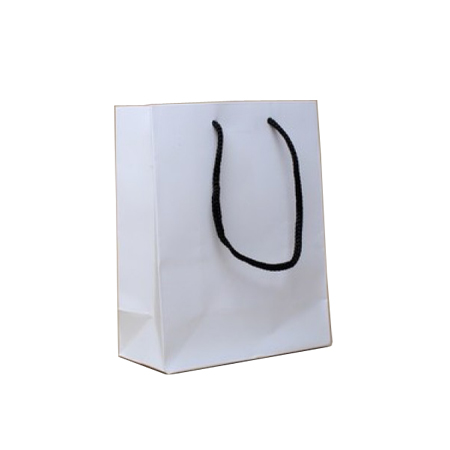 Ex Small White
Paper Bag Matt
Type No: IN121
Code: 1135IN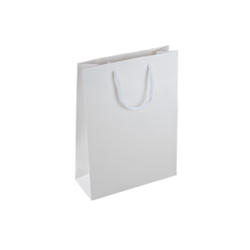 Small White
Paper Bag Matt
Type No: 27
Code: PWH81SM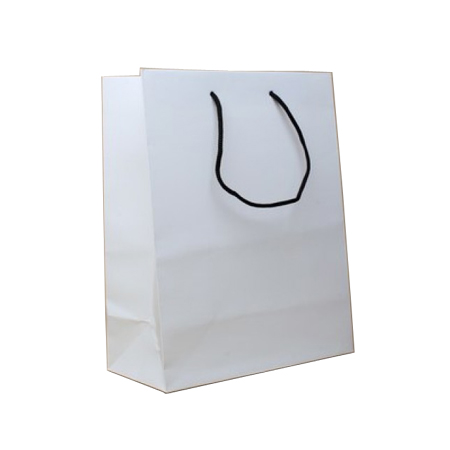 Small White
Paper Bag Matt
Type No: IN122
Code: 1136IN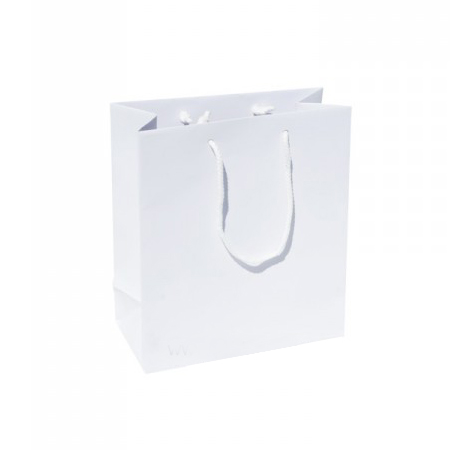 Small Plus White
Paper Bags Matt
Type No: MP48
Code: PB705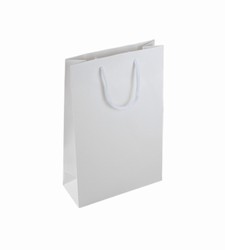 Small Plus White
Paper Bags Matt
Type No: 120
Code: PWH81SPM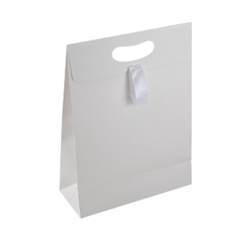 Medium White
Paper Gift Bags Matt
Type No: 87
Code: RWH81MM
Medium White
Paper Bag Matt
Type No: 16
Code: PWH81MM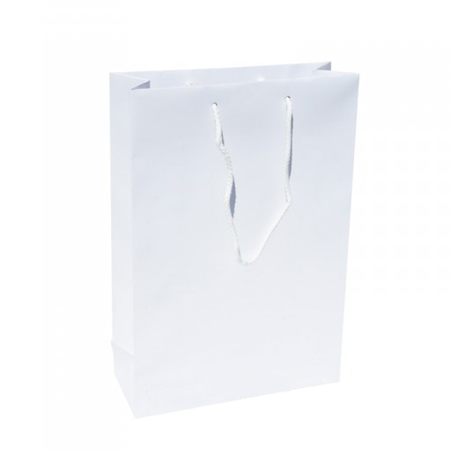 Medium White
Paper Bags Matt
Type No: MP49
Code: PB4088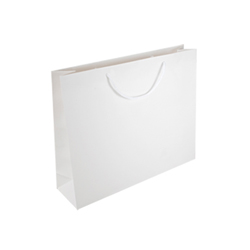 Medium Plus White
Paper Bags Matt
Type No: 118
Code: PWH81XMM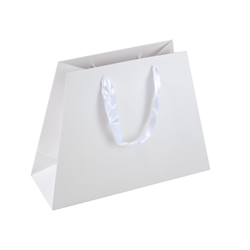 Medium White
Paper Gift Bags Matt
Type No: 104
Code: VWH81MM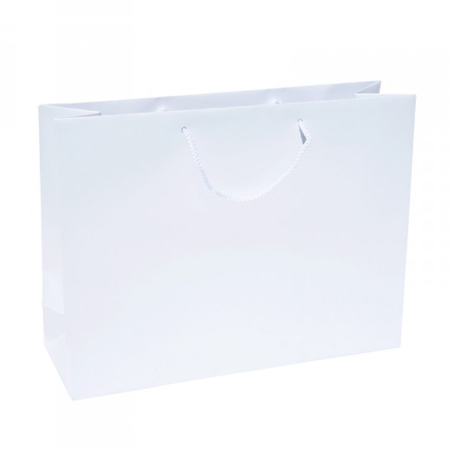 Large White
Paper Bag Matt
Type No: MP50
Code: PB718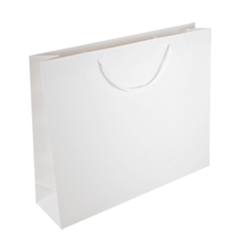 Large White
Paper Bag Matt
Type No: 33
Code: PWH81LM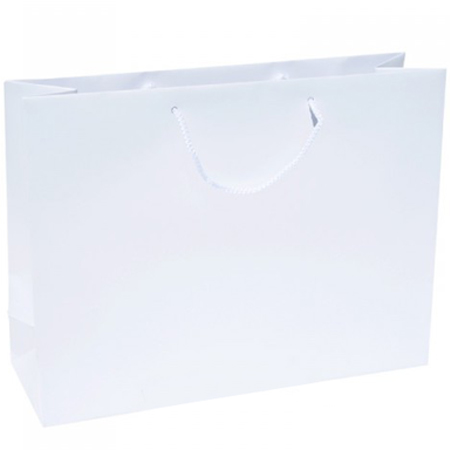 Extra Large Giant White
Paper Bag Matt
Type No: MP51
Code: PB736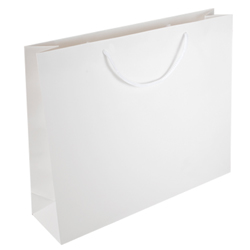 Extra Large Giant White
Paper Bags Matt
Type No: 81
Code: PWH81XM
More Sizes of White with Kraft Paper Carrier Bags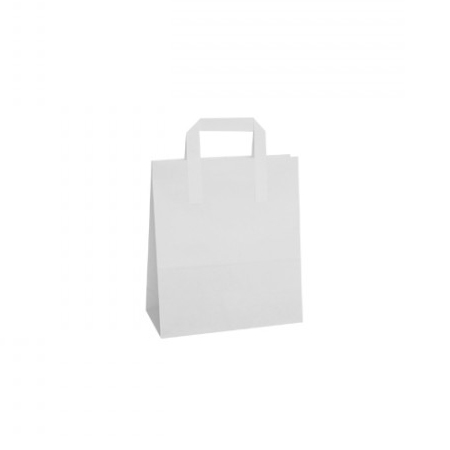 Small White
Flat Taped Kraft Bags
Type No: MP90
Code: PB609MP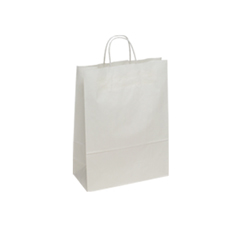 Small White
Paper Bag
Type No: 201
Code: TWH710SK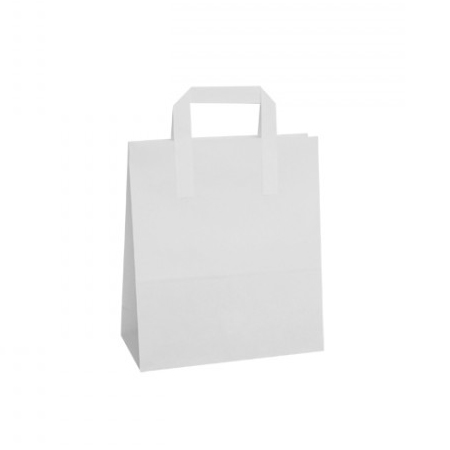 Medium White
Flat Taped Kraft Bags
Type No: MP91
Code: PB613MP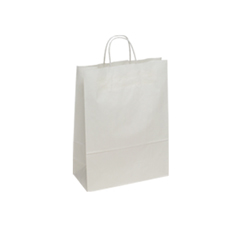 Medium White
Kraft Paper Bag
Type No: 2066
Code: TWH7100MK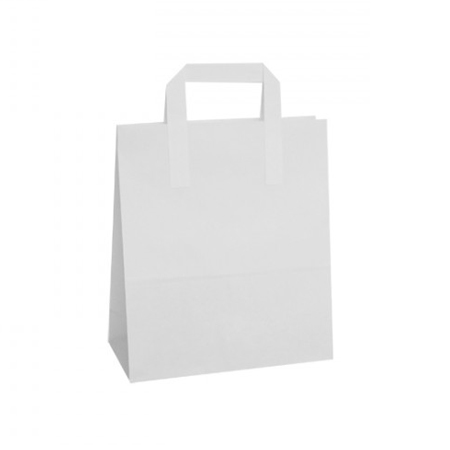 Medium White
Flat Taped Kraft Bags
Type No: MP92
Code: PB614MP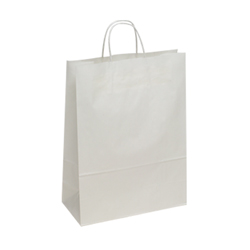 Large White
Kraft Paper Bag
Type No: 2166
Code: TWH7100LK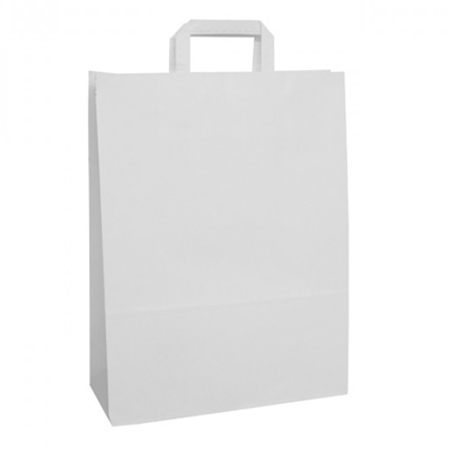 Large White
Flat Taped Kraft Bags
Type No: MP93
Code: PB754MP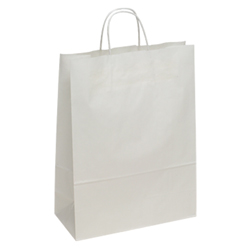 Extra Large Giant White
Paper Bags
Type No: 231
Code: TWH710XL
Other products in White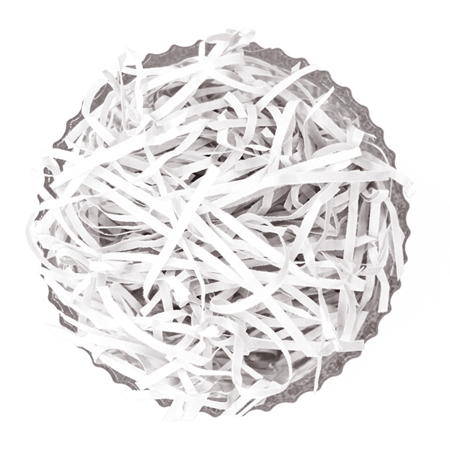 White
Shredded Kraft Paper
Type No: MP117
Code: SP9035MP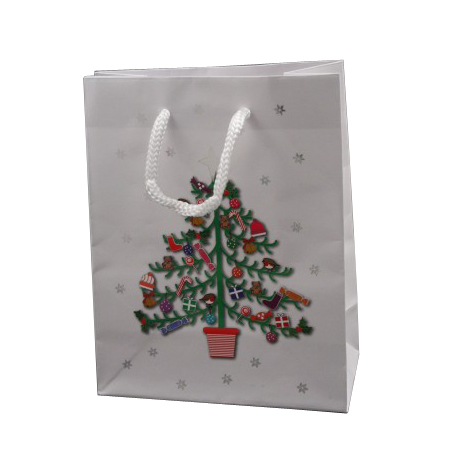 Small White
Merry Christmas and Tree Design Gift Bag
Type No: GC32
Code: 1249GC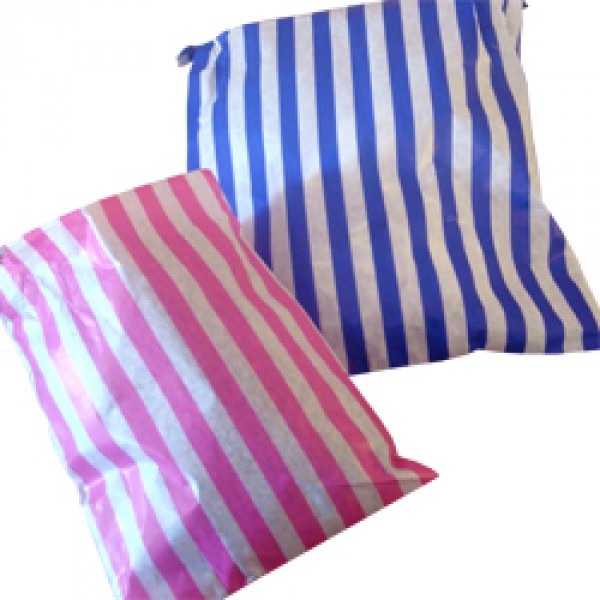 Small White with Pink or Blue
Candy Striped Paper Bags
Type No: MP94
Code: PBCSP1MP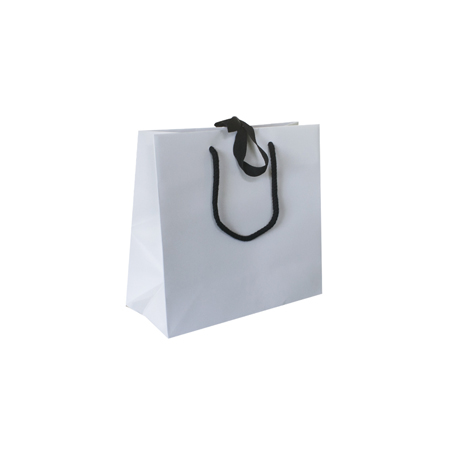 Small White
Paper Bag Gloss
Type No: MP70
Code: PB2583MP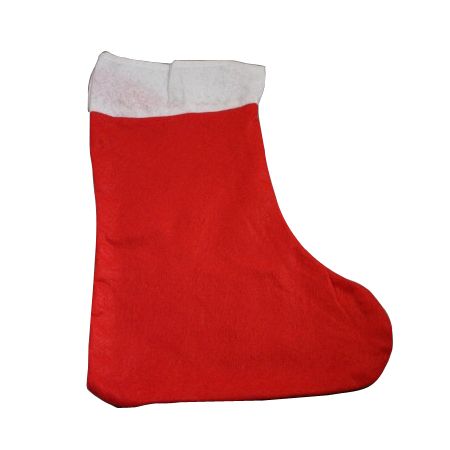 Medium Red Fabric with White Trim
Christmas Stocking
Type No: GC83
Code: 7152GC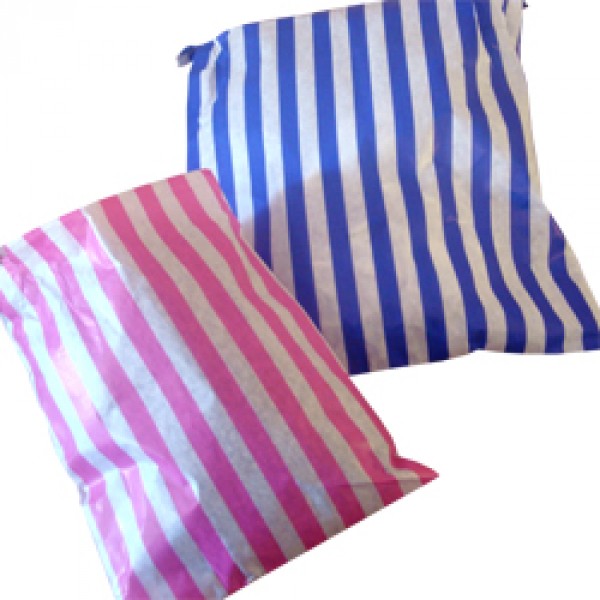 Small White with Pink or Blue
Candy Striped Paper Bags
Type No: MP95
Code: PBCSP2MP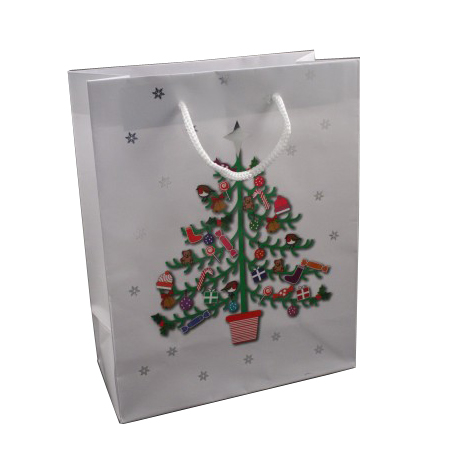 Medium White
Merry Christmas and Tree Design Gift Bag
Type No: GC33
Code: 1250GC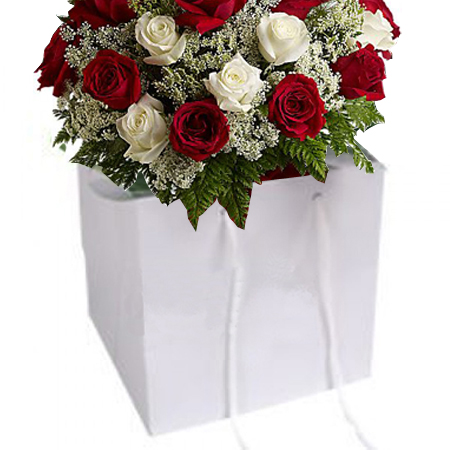 Small White
Florist Paper Bag Matt
Type No: MP80
Code: PB2340MP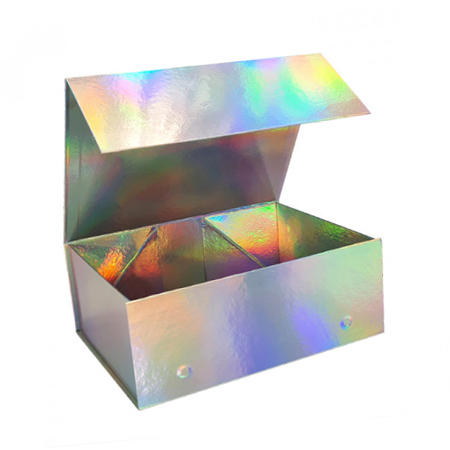 Large White
Gift Boxes Holographic
Type No: MP120
Code: GB2382MP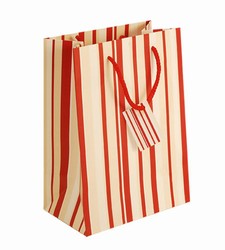 Medium Red & White Stripes
Paper Bags with Gift Tag Matt
Type No: 532
Code: GIP32MG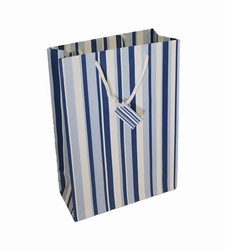 Medium Blue & White Stripes
Paper Bags with Gift Tag Matt
Type No: 534
Code: GIP34MG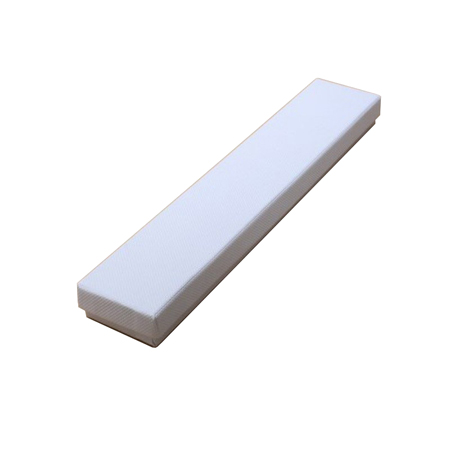 Extra Large Giant White
Gift Boxes
Type No: IN102
Code: GB1119IN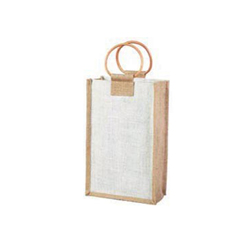 Double Bottle Wine Bags Natural + White
Jute Bags Inside
Type No: 853
Code: JNL95DWB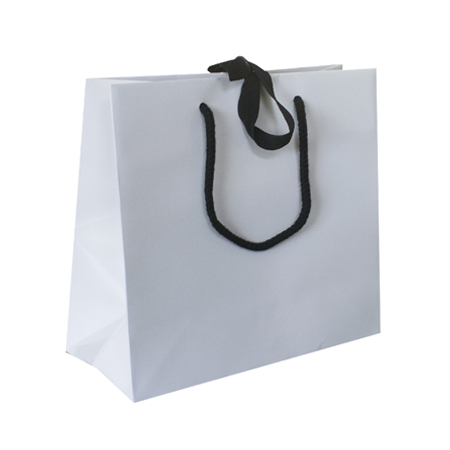 Large White
Paper Bag Gloss
Type No: MP73
Code: PB2587MP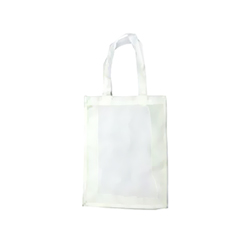 Medium White
Non Woven Bags
Type No: 901
Code: NWH81MD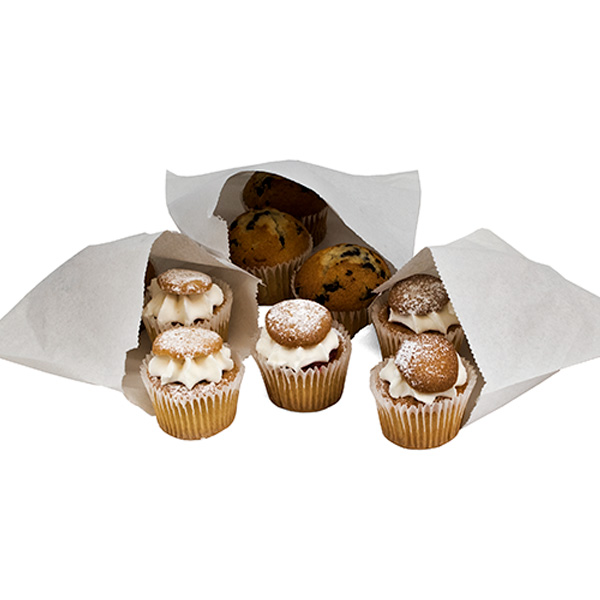 Small White
Take Away Bags
Type No: MP104
Code: PBWTB1MP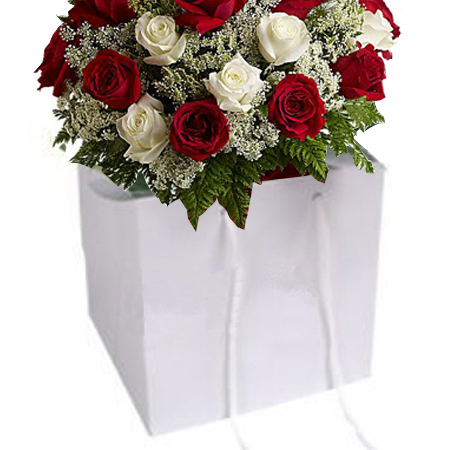 Large White
Florist Paper Bag Matt
Type No: MP81
Code: PB2310MP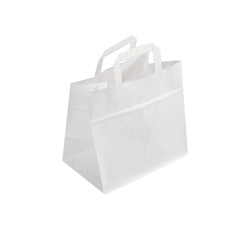 Medium White
Take Away Bags
Type No: 377
Code: FPT728MK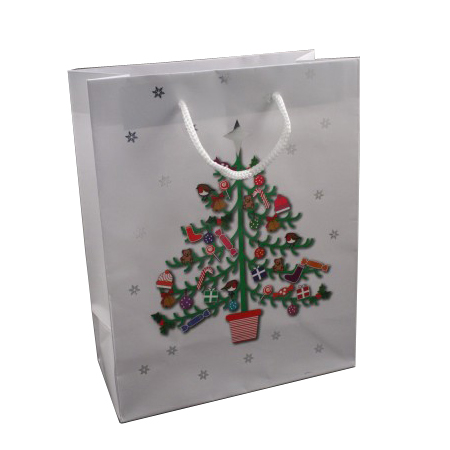 Large White
Merry Christmas and Tree Design Gift Bag
Type No: GC34
Code: 1251GC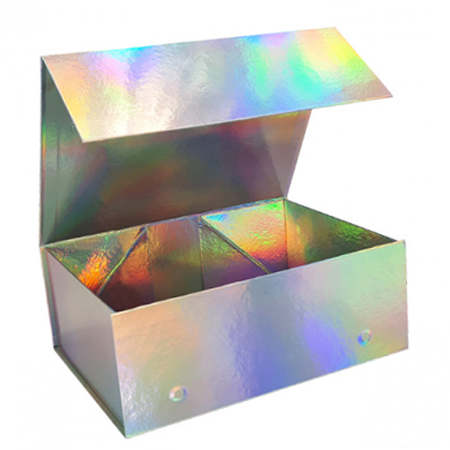 Extra Large White
Gift Boxes Holographic
Type No: MP121
Code: GB2383MP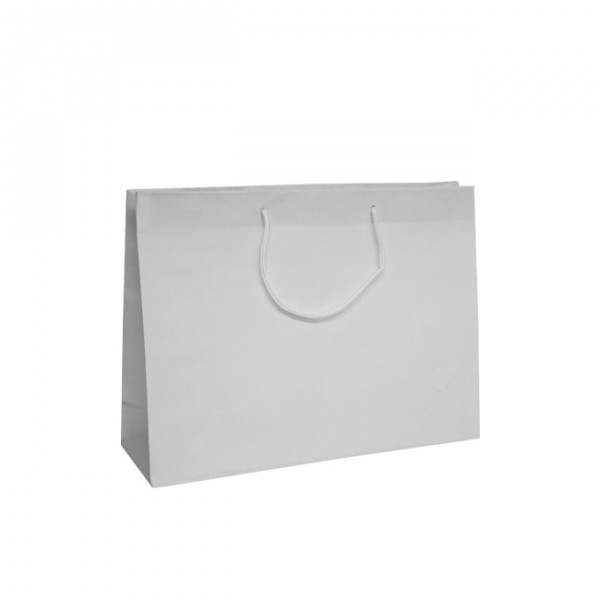 Medium White
Paper Carrier Bags
Type No: MP76
Code: PB5629MP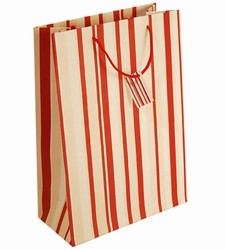 Large Red & White Stripes
Paper Bags with Gift Tag Matt
Type No: 531
Code: GIP31LG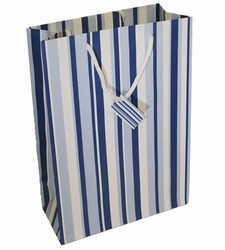 Large Blue & White Stripes
Paper Bags with Gift Tag Matt
Type No: 533
Code: GIP33LG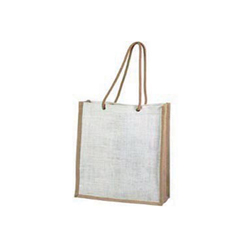 Medium Natural + White
Jute Bags Inside
Type No: 827
Code: JNL95MED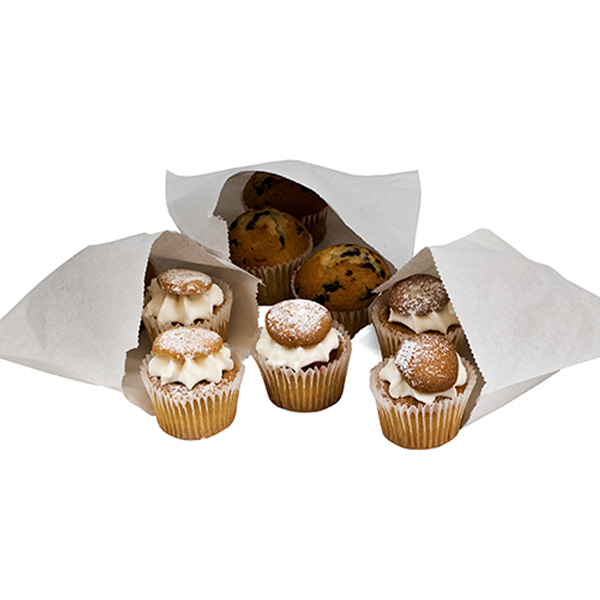 Small White
Take Away Bags
Type No: MP105
Code: PBWTB2MP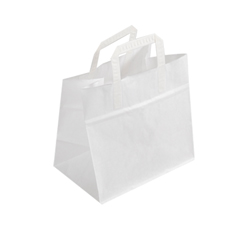 Medium White
Take Away Bags
Type No: 378
Code: FPT729MK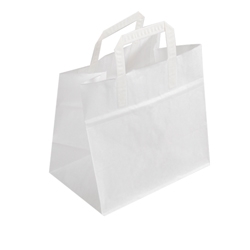 Large White
Take Away Bags
Type No: 379
Code: FPT730LK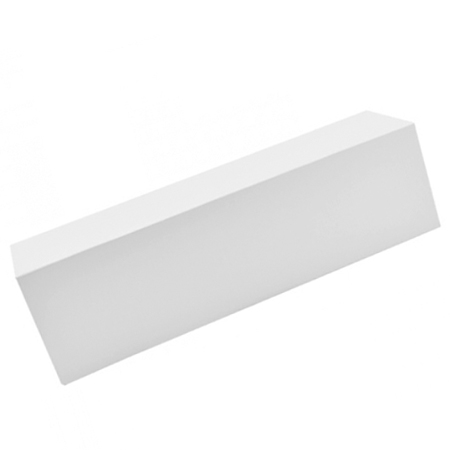 Bottle White
Gift Boxes Gloss
Type No: MP119
Code: GB6867MP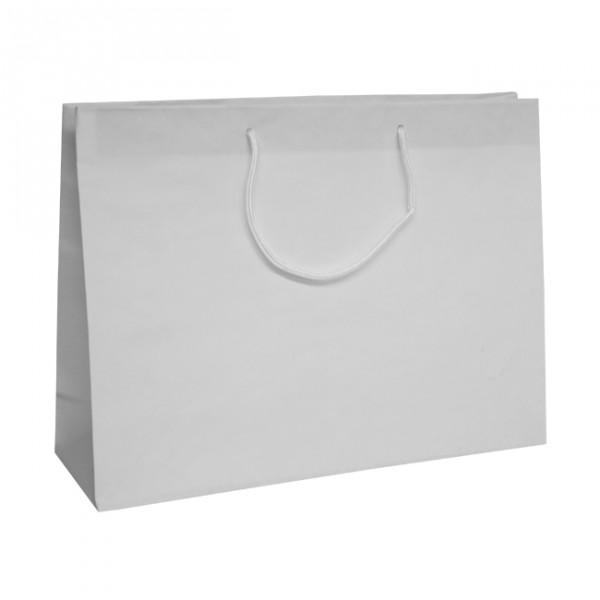 Large White
Paper Carrier Bags
Type No: MP77
Code: PB5630MP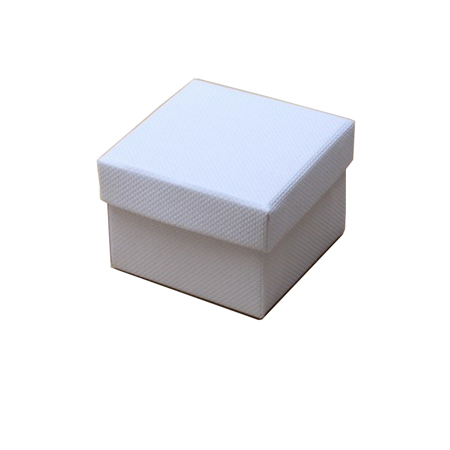 Ex Small White
Gift Boxes
Type No: IN9
Code: GB1116IN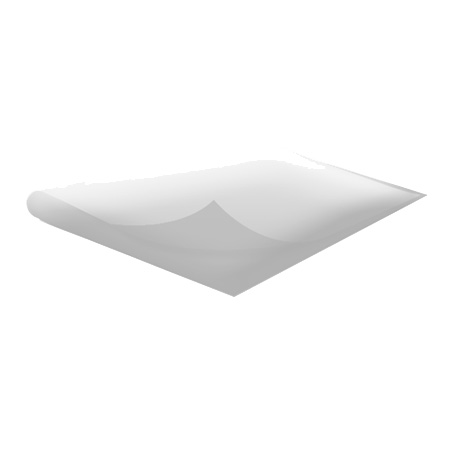 Large White
Tissue None
Type No: 401
Code: TIS001WH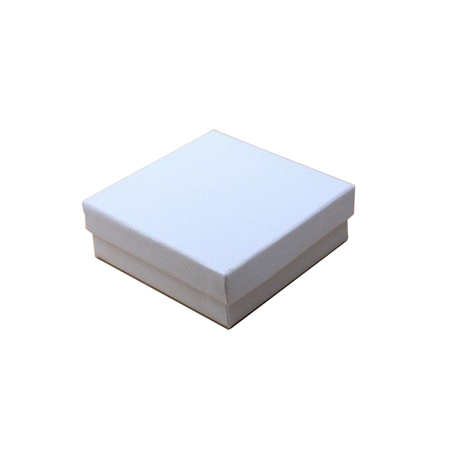 Small White
Gift Boxes
Type No: IN55
Code: GB1118IN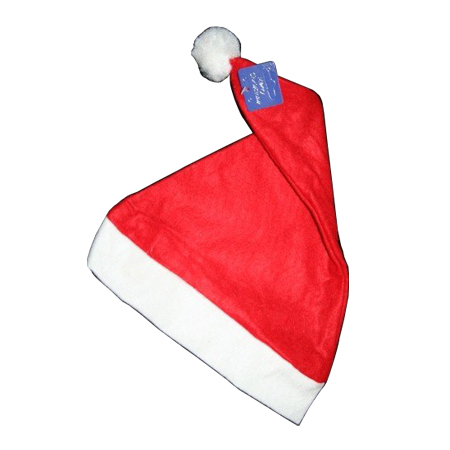 Adult size Red with White Trim
Christmas Santa Hats
Type No: GC85
Code: 7151GC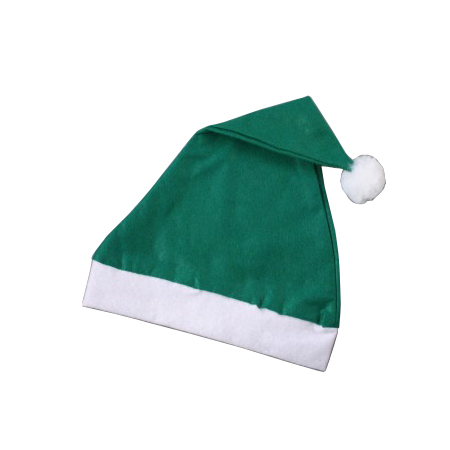 Adult size Green with White Trim
Christmas Santa Hats
Type No: GC94
Code: 5745GC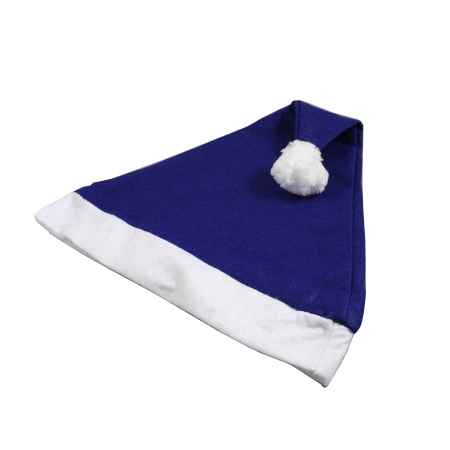 Adult size Blue with White Trim
Christmas Santa Hats
Type No: GC95
Code: 5744GC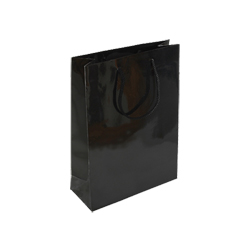 Small Plus Black
Paper Bags Gloss
Type No: 123
Code: PBK85SPG
PWH81SPG

122

White

20 x 25 x 10 cm (8 x 10 x 4 inch)

Gloss

230gsm Art Paper With Top & Bottom Reinforced Card

Matching Rope Handles 8mm Diametre

Portrait

50Pieces

4 kilo

30 x 27 x 22 mm
Small Plus White Matt Laminated Paper Bags - Portrait - 20 x 25 x 10 cm
When discussing a really top class product, the words flow freely because you have so much to talk about. This goes for the special category of small plus gloss laminated bag with rope handle which comes in only two colours.
The special bag caters for shopping loads that are more than the small but less than the medium categories and hence the "small plus" dimensions. Simply put, more can be put in this bag which essentially features the same elegance, style, appearance and strength as the other bags but takes more inside its robust recesses.
The colour white with a glossy sheen is a sight to behold and is appropriate for many occasions. It would shine during an outdoor group dinner as a carrier or a gift to dear friends. With two, three or even four bottles of your preferred drinks at the party, you friends would be magnetised and converge to you corner.
It would be an attraction during a wedding reception as a gift to the newlyweds or at a special function of the company's top executives. Its bright sheen would capture attention immediately and would be a pleasure for the servers to receive and distribute their contents and to take home later.
You can go on talking about other highly attractive features of this special bag category.
Delivery Information
All Plain Stock Orders are despatched the same day if ordered before 3.15pm
Delivery charges will be displayed when placing an online order and once products are added in your basket just before you proceed to checkout. You can then choose your delivery option according to your requirement.
Next business day and Saturday delivery is available for all orders placed before 3.15pm. (subject to stock availability)
You can check delivery charges online when you proceed with your order, Online delivery charges are available for England, Wales, Republic of Ireland, Northern Ireland, Scotland mainland, Scotland Off-shore Islands, Isle of Man, Isle of White, Jersey, Guernsey, Alderney, Sark.
Standard Delivery:-
Standard delivery can take between 1 to 3 working days depending on your post code.
Free Delivery on orders over £200.00 only for Plain Stock Items:-
In order to provide quality product and quality service, we provide FREE delivery charge for orders over £200.00 excluding VAT. Free delivery charge is only available for to England, Wales and Mainland Scotland. Palletised delivery service will be arranged for any larger orders depending on size and weight for the particular products ordered. All orders are placed during weekend or bank holiday will be processed on the following business day and will be delivered accordingly.
More about your delivery:-
We always use prestigious and reputable courier companies mainly Fedex and TNT or DPD. Your order will be delivered between 8.00am and 6.00pm. If courier company miss you when they attempt to deliver, the driver may leave your package(s) with your neighbour or the driver will leave you a calling card to re-organise the delivery for another day. This is very important that re-deliveries cannot be arranged for Saturday or Sunday due to high charges. If any deliveries are missed in the event of unfortunate service interruptions or service failures caused by adverse weather conditions which are beyond our control.
+44 (0)207 993 3813 (Local Rate) Fax. +44 (0) 845 226 7375 (Local Rate)

Please think about the environment, think about the Forest, think about the Energy. Please ONLY print this email if you really need to.
Option 1: Overprinting /Screen Printing
OverPrinting & Screen Printing available on Plain Stock Bags for small Quantity & Quick delivery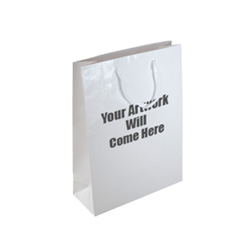 Click here for
***Artwork Information***
The Prices shown here are only for Plain Bags, Printing cost will be added for Overprinted Bags
Looking for 100 or more than 1000 within 1 to 3 weeks & like to have something Printed on this White bag then you are in the right place.
To Overprint/Screenprint on this plain White bag

Option 2: Custom printing
100% Bespoke made to measure Custom Made Printed Luxury Paper Bag with Full Colour Printing available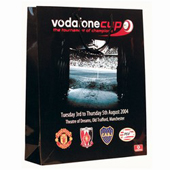 Any Colour, Any Size, Any Shape with all over printing
***Artwork Information***
Looking for 1000 or more and willing to wait 4 to 6 weeks or 8 to 10 weeks then you can have your Specific Size and shape & to have full color Printing.
Have your Printed Bags to your choice