Home
» Laminated Paper Bags » Medium Plus Paper Carrier Bags
Medium Plus Paper Carrier Bags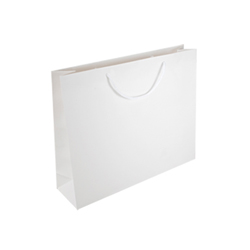 Medium Plus White
Paper Bags Matt
Type No: 118
Code: PWH81XMM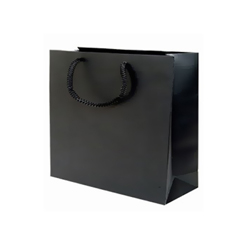 Medium Plus Black
Paper Bags Matt
Type No: 119
Code: PBK85XMM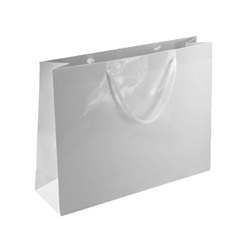 Medium Plus White
Paper Bags Gloss
Type No: 124
Code: PWH81XMG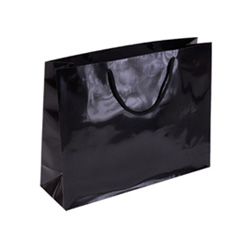 Medium Plus Black
Paper Bags Gloss
Type No: 125
Code: PBK85XMG
Discover Elegant and Stylish Medium Landscape Paper Carrier Bags for All Your Shopping Needs
Introducing our collection of medium landscape paper carrier bags, designed to combine style and functionality for all your shopping needs. These bags offer the perfect balance of spaciousness and practicality, making them ideal for carrying medium-sized gifts or shopping items. Crafted with attention to detail and using high-quality materials, our medium landscape bags are not only visually appealing but also durable, ensuring that your belongings are securely transported.
Versatile Medium Gift Bags for Every Occasion
Our medium gift bags are designed to be versatile, suitable for a wide range of occasions. Whether you're shopping for a birthday, wedding, or any other special event, our medium paper gift bags have got you covered. With their spacious interior and sturdy handles, these bags provide a reliable and convenient carrying solution. Browse through our collection of designs, colors, and patterns to find the perfect medium gift bag that matches your style and complements the occasion.
Sustainable Solutions with Medium Landscape Shopping Bags
At our store, we believe in sustainable choices, and our medium landscape shopping bags are no exception. Made from eco-friendly materials, these bags provide a stylish and environmentally conscious alternative. By opting for our medium paper carrier bags, you can make a positive impact on the planet while enjoying the convenience and elegance of our shopping bags. Shop with confidence, knowing that you're contributing to a greener future.
Elevate Your Shopping Experience with Medium Landscape Bags
Enhance your shopping experience with our medium landscape paper carrier bags that combine style, functionality, and sustainability. These bags are designed to accommodate your medium-sized items while providing an elegant and practical solution. With their durable construction and visually appealing designs, our medium bags will elevate your shopping experience. Explore our collection today and find the perfect medium landscape bags that will add a touch of sophistication to your shopping trips. Place your order now and enjoy the convenience, style, and sustainability of our medium paper gift bags.